On October 17-20, the HLTH 2021 conference in Boston, Massachusetts will bring together healthcare leaders, technology companies, investors, and policymakers to address emerging health innovations.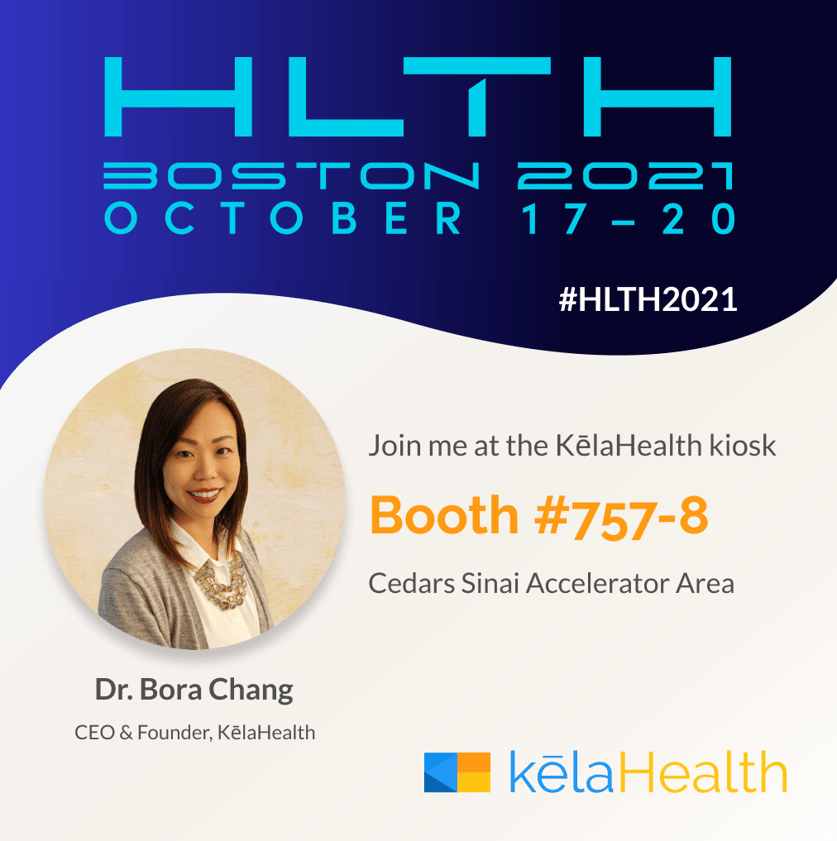 Dr. Bora Chang, CEO and founder of KelaHealth, will be showcasing our unique, data-driven approach to reducing surgical complications and adverse events. Historically, it has been difficult to impact surgical quality using traditional process improvement methods. Surgeons make a handful of highly subjective decisions that significantly impact patient outcomes, often based on very little data
The KelaHealth surgical intelligence platform applies the latest artificial intelligence and machine learning techniques to risk-stratify each patient prior to their procedure and deliver personalized intervention recommendations at the point of care, throughout the surgical journey.
Our results, published in peer-reviewed journals, demonstrate the power of predictive analytics to drive better decisions and reduce surgical costs. Our proprietary tracking and outcomes reports support sustainable, meaningful change in patient care across multiple surgical disciplines.
If you will be attending HLTH 2021, come visit us at the KelaHealth kiosk in the Cedars-Sinai Accelerator area (Booth #757-8). If you won't be able to make it to Boston this year, contact us to schedule a time for us to connect. We look forward to hearing your needs, challenges, and ideas around surgical quality. We believe we can do better - together.