Author: Gina Della Porta, DHSc, MHS, Grants Director
Food insecurity has a negative impact on the physical and mental health of communities all across America. For the month of November, KelaHealth inspired employees to come together in the spirit of giving back to their communities all over the country.
Impacts of Hunger on Health
Food insecurity is the lack of consistent access to enough food to support an active and healthy lifestyle. In 2018, an estimated 1 in 9 Americans were food insecure, equating to over 37 million Americans, including more than 11 million children. Though food insecurity is closely related to poverty, not all people living below the poverty line experience food insecurity and people living above the poverty line can experience food insecurity. Adult food insecurity has been linked to depression, other mental health conditions, diabetes, hypertension, high cholesterol, and sleep disorders (Gundersen and Ziliak, 2015).
"Act Nationally, Act Locally"
KelaHealth leadership chose to support this important cause during the month of November. Team members were encouraged to donate to food banks and food pantries in their local communities to help stock the shelves in preparation for Thanksgiving. In return for their generosity, KelaHealth is matching team members' donations with a gift to Meals on Wheels, a national hunger-relief organization serving senior citizens in their homes.
Joie Cooney, Head of Commercial, said, "KelaHealth's mission is to help patients. Fighting food insecurity is aligned with our values as a company and as individuals. I'm so happy our team was able to do this together."
Helping Others Made our Team Stronger
The response from team members was overwhelmingly positive. Within hours of the announcement of the food donation drive, our first team member donated to the Central Texas Food Bank and World Central Kitchen. This was followed soon by food donations at the San Francisco - Marin Food Bank and the Berkeley Food Pantry in California; Bread of Life food pantry and West Side Campaign Against Hunger in New York; Chicago Food Depository and Lakeview Pantry in Illinois; Hearts and Hands Food Pantry in North Carolina; and United Way of Meriden and Wallingford in Connecticut.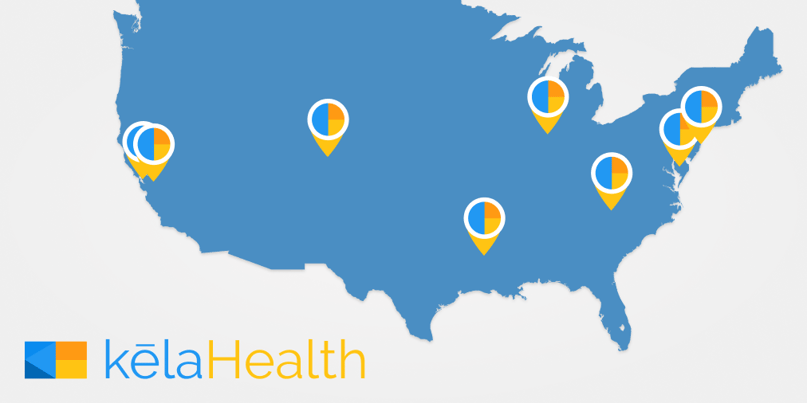 KelaHealth team members excitedly shared pictures and information about their selected organizations on the company Slack channel and during informal Zoom lunches. Donating in everyone's local area, in support of such an important cause, enhanced the sense of community within the remote team.
Dr. Bora Chang, CEO and Founder of KelaHealth, commented: "KelaHealth has a "remote first" work culture, which means our employees are spread across multiple states and time zones. This KelaHealth 'Give Back' Project was a small and easy way for our company to have a positive impact on our communities, both nationally and locally. It was also an excellent activity to foster unity among team members. The team is already planning what we can do next!"